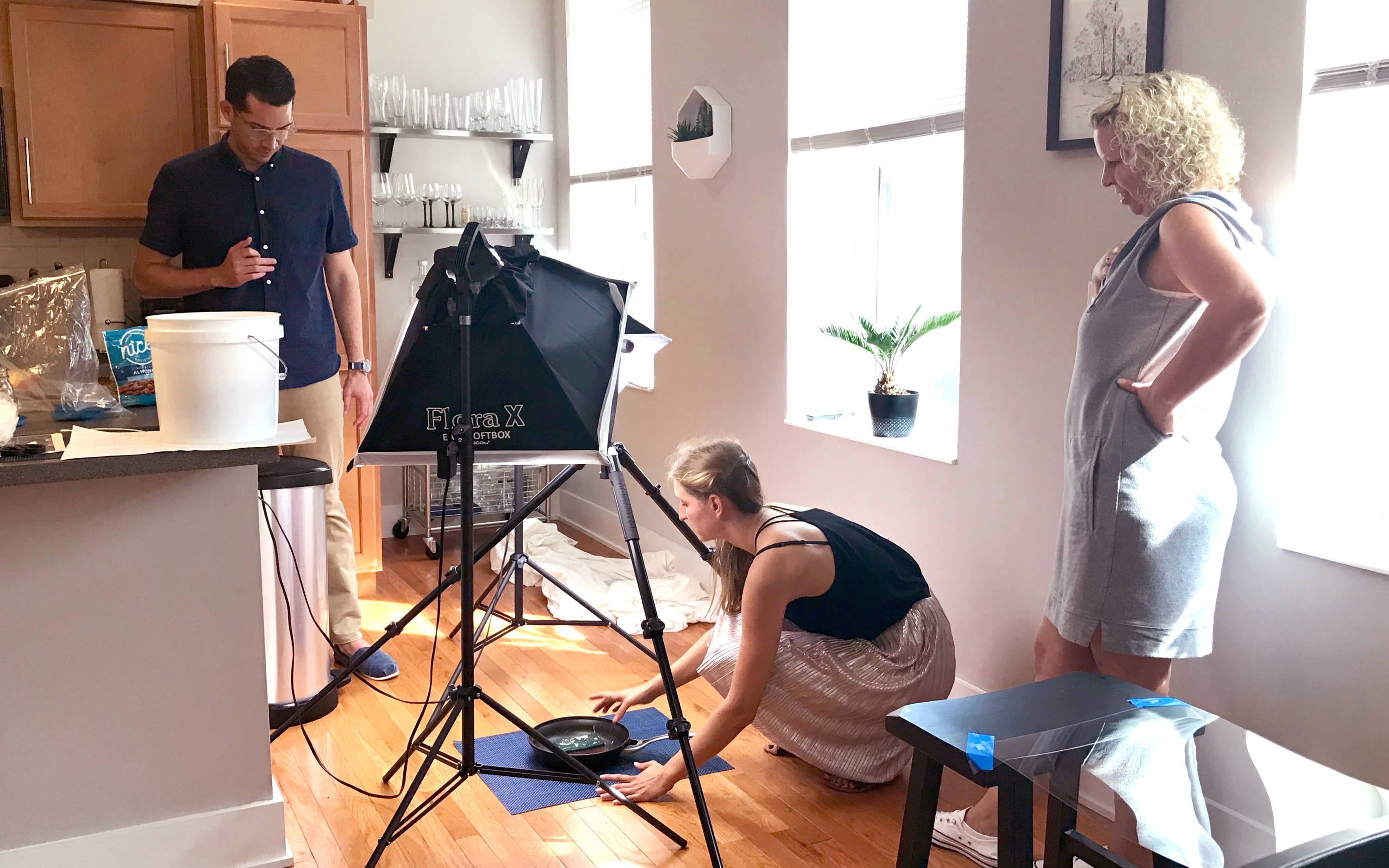 Led by a team of passionate founders in Cincinnati, OH, CLNR wants to change the way you do dishes and rid your kitchen of stinky sponges and dish rags once and for all. Our new, revolutionary dish tool combines everything you need to tackle everyday dishes, delicate glassware, and baked-on messes without the need for multiple products.
Feel free to drop us a note support@clnrdish.com. We're here to help.
---
Co-Founder - CEO - Sponge Hater
Jordan spent the beginning of his career as an engineer before discovering his passion for marketing and sales during his Wharton MBA program.
As a serious home chef, he was inspired to start CLNR to find an easier way to wash up while avoiding the dreaded "sponge fingers."
---
Co-Founder - CTO - Team Mom
Jenny knows what it takes to wash dishes. In addition to her 15+ year career in dish R&D, she manages a family of seven and all the dishes they pile up.
With a background in chemistry and biology, her product development expertise has helped create what we think is a disruptive innovation in the world of dishwashing.
---
Co-Founder - C3PO
Belgian Beer Enthusiast
Annelies's unusual title comes from the three Ps she specializes in: product, package, and promotion. As our chief designer and out-of-the-box thinker, Annelies keeps CLNR looking its best.
Her background in luggage design gives her a unique perspective on the world of consumer cleaning products.
---
Advisor
With over 20 years of entreprenuership experience, Corey provides vision and expertise to our founder team.
When he's not coaching CLNR, he loves homebrewing and international travel.
---
Marketing Technologist - CIO - Believer
Mike is a skeptic turned CLNR convert after his first use. With a family of nine who entertains family and friends with food, he now loves "CLNRing" all his hand wash dishes that don't go in the dishwasher.
Working with several startups in e-commerce since the late 90s, Mike brings innovation and technology expertise across sales, marketing, manufacturing, and executive leadership.